You all know the importance of shopping local. We're obviously all for it, being a small locally-owned business. Did you know that we also carry a lot of local brands?

Mudhouse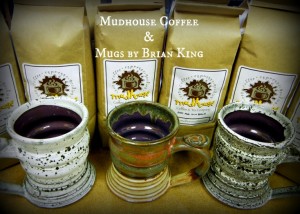 Mudhouse Coffee has been in Springfield since 1998. They are owned locally, and the coffee is roasted right here in Springfield. They support a number of businesses around town by creating their own unique blends – including ours. You can pick up a 1 pound bag of Mudhouse's Just For Him Blend here at the shop or online. We drink it every day.


We also love Brick & Mortar Coffee. If you've attended a few of our cigar events, you've probably seen Denver from Brick & Mortar serving fresh coffee for our customers. Denver is always happy to answer questions about different roasts, and you'll come away even more excited about coffee than you ever thought possible. Look for Brick & Mortar coffee on our shelves, in the big mason jars.
Shawn Summers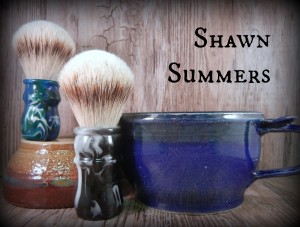 Shawn makes all sorts of things, including our ever-popular shaving soap bowls. Every time we get a new batch, they sell out fast. It doesn't help that I buy a new one periodically (because I get first pick, muahahaha!)
Shawn's wife Angie (Relaxed Rhino Bath Co.) makes Sinus Shower Steamers and Bath Bombs. They're awesome!
E.B. Latheworks

Eric Johnson of E.B. Latheworks creates beautiful shaving brushes, among other things. He's just a crafty guy. Each brush is unique, and he can make custom pieces.
Beard Oil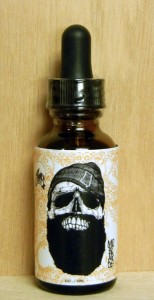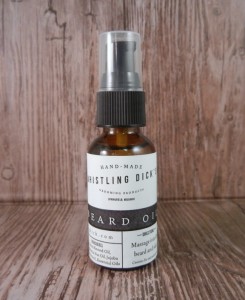 Beard Oil is extremely popular at the shop. We carry 4 local brands: Mo Beards, Emerson Park, Whistling Dick's, and Jake's Blue Collar. Each one uses different ingredients, and there's a variety of scents from which to choose – earthy, citrus-y, woodsy, even pipe tobacco. We have sample bottles here at the shop so customers can smell and try each one before buying.


Rock-A-Billy Rub
Andy of Rock-a-Billy Rub has been making pomades and moustache waxes for many years now. I believe his pomade was the first pomade we ever carried! It remains extremely popular, all these years later.
Emerson Park
Michael of Emerson Park has a full range of home goods and personal care items, and they are all really, really good. We're talking lotion, beard oil, room sprays, candles, diffusers, shampoo & conditioners, solid colognes, and laundry detergent. I personally use almost every product he makes. The all-natural laundry detergent is safe for any washable garment, including my silk shirts. Another favorite of mine is the shampoo (a little bit goes a long way.)
More

Our stock of locally crafted items is constantly changing. Here are some more (but still not all) local brands available at JFH:



Reborn Candle Co.
Lombardos Leather
Clockwork Leather Co.
Creation Carvings